Calibration for Air Flow Calibrators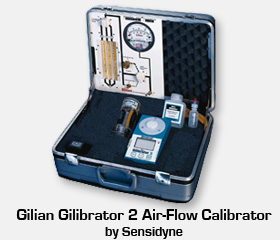 Industries that use air flow calibrators for readings of air flow rate, barometric pressure, or temperature rely on measurement instruments that they can count on to be accurate.
A regular maintenance cycle managed by a professional air flow laboratory ensures reliable air instruments. Wilner-Greene's air flow laboratory is fully equipped to fulfill air flow calibration needs professionally and efficiently. Our experienced staff will test and calibrate your air flow calibration measurement instruments to ensure accurate, reliable results from your air flow meters.

Why Calibrate Air Flow Calibrators?
Regular use of air flow calibration instruments for air flow test equipment degrades equipment and compromises accurate measurements and readings. Even the slightest reading inaccuracy of an air flow meter can threaten the integrity of your reporting, safety, and reputation.
Investing in routine air flow calibrations not only ensures proper device operation, it also instills confidence and peace of mind in case of an audit, inspection, or even litigation.
Our Air Flow Calibrator Calibration Services
Wilner-Greene provides complete calibration services for primary and secondary air flow calibrators including dry flow calibrators, wet bubble calibrators and rotameters. We calibrate dry flow calibrators including TSI, Bios DryCal DC-Lite and the Bios DryCal Defender 510, Defender 520 and Defender 530 by Mesa Labs.
We calibrate wet bubble calibrators from Buck and Sensidyne, including the Gilian Gilibrator 2.
Why Use Wilner-Greene for Your Air Instrument Calibrations?
We've built a strong reputation for reliability in ensuring accurate air flow calibrations. We are an ISO 9001:2001 certified repair and calibration laboratory that ensures the quality and competency of air flow instrument calibration. Each calibration lab technician is fully trained on every piece of equipment they service and calibrate and are routinely audited for compliance. We are able to service units at a lower cost than the manufacturer, and we provide faster turnaround (typically within two weeks).
For pricing, call 1-800-634-4327 or
email us